As you probably know Android 4.0 Ice Cream Sandwich should be available in the coming weeks on some "old terminal" originally sold with Android 2 3 Gingerbread or Android Honneycomb.
Among these devices can be found that the device was a great success ...
Samsung Galaxy Note.
site
GSMArena
we proose therefore a short video of 2 minutes over a "leaked official version" of Android 4.0 on this device.
A video that shows a rather successful which seems ready to be distributed to the greatest number.
A famous research firm has conducted a detailed survey of the actual position of the Google OS in the world and the United States
.According to Kantar Worldpanel ComTech, Android is already number one in the world and has even already more than half of the U.S. market, which is yet traditionnelement flooded with Apple products.

The report reveals that the operating system of Google equip 50.2% of Smartphones American far ahead Apple and Windows Phone

.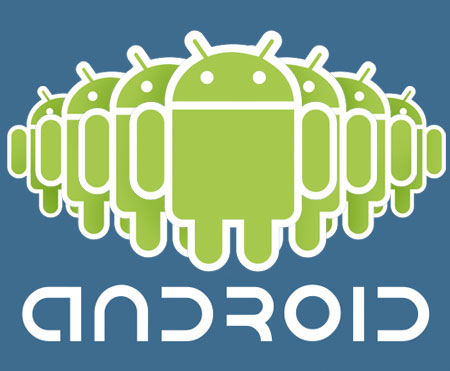 This reputation as the world of Android is also confirmed on the old continent, since the majority of mobile devices are already equipped in Britain, Spain, France, Germany, etc...
Business in this great battle, Android has already won 58% of the smartphone market French against only 18% for Apple.
Countries even come out with a lot of almost total domination, like Spain for example, where the Android system already equip more than 84% of the market!
In this battle played on the host terminals but also services, Google has surrounded himself with the best smartphone to conquer the world.
However, newcomers are ambushed as Windows Phone Microsoft operating system, which is able to double its positions in just one year, from 1.7 to 3.7% in Englan
d.
Characteristics
Framework

for

Java

application development

for the Android platform

Virtual machine

specially developed

for Android

.

This virtual machine

can run

applications

developed

with the

Java

Framework

.

Web browser

based on

Webkit

rendering engine

Bookstore

2D graphics

,

3D graphics

librarie

OpenGL

ES

1.0

.

Acceleration

hardware.

SQL database

:

SQLite

is used for

data storage

Android supports audio / video / image following: MPEG4, H.264, MP3, AAC, AMR, JPG, PNG, GIF




Connectivity

gsm, edge, 3G, bluetooth, wifi

Android

is able to use

Camera

,

GPS

,

accelerometer

Android

has a

complete development environment

containing

:

an emulator

,

a

debugger

,

an

analyzer

and

memory

performance

and

an

eclipse plugin

.